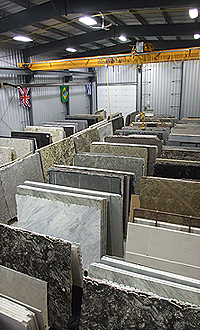 The World's Finest Natural Stone Products
Northern Ontario's Premiere Supplier and Manufacturer
Khouri Granite is Northern Ontario's premiere importer, wholesaler and manufacturer of the world's finest natural stone products.
We source the worlds quarries for the highest quality granite, marble and quartz to create unique countertops, monuments and custom stonework of distinction, elegance and lasting beauty.
With Northern Ontario's Largest Indoor Stone Slab Showroom, we readily stock the most comprehensive inventory, guaranteed to meet your specific design needs.
We carry natural stone products in a wide array of stunning and unique colors and textures, allowing you to create that truly one-of-a-kind look for your home or business.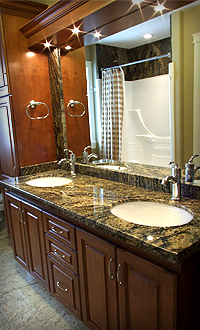 Countertops of Sheer Artistry and Elegance
Transform your Home or Business with the Beauty of Natural Stone
Nothing can add the finishing touch and immediately enhance the look of your home or business like the distinction and elegance of polished natural stone.
Stone countertops add lasting value to your home or business, while providing your living and working areas with extraordinarily resilient and easy to maintain surfaces.
We encourage our customers to come and browse our showroom to discover and select from our large inventory of stone slabs.
Our friendly and helpful staff will make it easy for you explore design possibilities, and find solutions for your interior decor needs.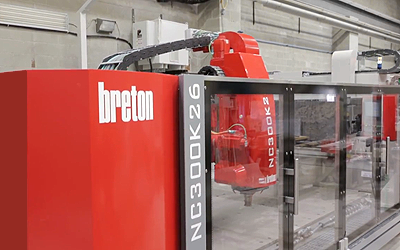 State of the Art Stone Fabrication
Superior Quality and the Fastest Turnaround
Why wait to complete your custom building and renovation projects? Khouri Granite utilizes modern CNC stone fabricating machinery for superior craftsmanship and production efficiency.
In our state of the art facility we use the latest automated technology from Breton. This decreases production time and guarantees the highest quality stone fabrication with the fastest turn around times.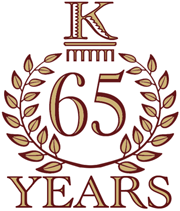 Over Sixty Five Years of Craftsmanship
Three Generations of Family Tradition Skill and Excellence
Khouri Granite is a family owned and operated business located in Sudbury Ontario Canada.
Three generations of acquired skill and family tradition allows Khouri Granite to create stone work of stunning beauty and meticulous craftsmanship.
We take pride in the work we do, whether helping clients to create an exciting new look for their home or business, or creating a beautiful monument for a cherished loved one.
Our goal has always been to provide the highest quality stone products and service to ensure complete customer satisfaction.
With thousands of countertops installed across the country, our clients have come to rely on our team of professionals to assist them in the design, selection and installation of the highest quality stone products available.